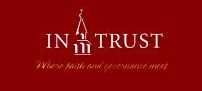 The economic news is not good for seminary boards of trustees, but it's important that they know what's coming.
—
It's not an easy time to be the CFO of a theological school or a seminary board
member, for that matter. Those entrusted with the financial care and well-being of theological schools seem to get only two kinds of news these days: bad and worse. Seminaries are feeling the effects of the global recession, and those that rely on income from endowments and other long-term investments are taking a serious look at their financial future.